What do you do when you're feeling down?
Apparently if you're Kevin Barnes you smash you're head through a clear glass window.
Or you know, not. Nevertheless, an entertaining track from Of Montreal's early release "The Bird Who Continues to Eat the Rabbit's Flower".
Of Montreal- I Felt Like Smashing My Head Through A Clear Glass Window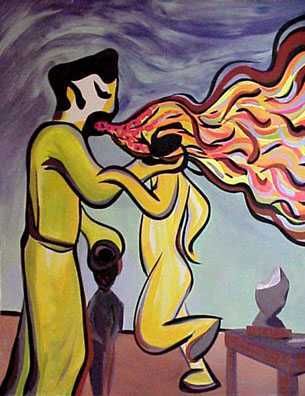 Do you leave? "Lines on pavement screaming by?" Where do your answers lie? "The solution's eluding me." The Consequences, a Seattle local band has some seriously talented vocals and intricate guitar work. "Somewhere" is about leaving and taking chances. "Somewhere" is about everywhere.
The Consequences- Somewhere
Or perhaps you choose a less costly option. Singing the blues. "Little wet tears on your baby's shoulder." Regina Spektor's track "Lady" from her 2006 release "Begin To Hope" is classic Spektor in that it has seamless vocals- but it's got more hints of blues than any other track I've heard from her. Regina Spektor really can "sing the blues so well as if she means it".
Regina Spektor- Lady
No matter what you are sad about, wallowing in your own misery seems to be a popular choice. Sometimes you just can't shake it off. That's when you listen to Louis Armstrong. His classic, gravely voice can make anyone feel a little bit better.
Louis Armstrong- Black and Blue